Behegan Lynes
Tel: 01489 890600
Fax: 01489 893922
Bank Chambers
Brook Street
Bishop's Waltham
Southampton
Hampshire
SO32 1AX
Opening Hours
Monday - Friday
9:00am - 5.00pm
Late Night Thursday
7:00pm By Appointment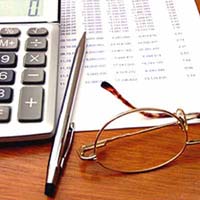 We offer a wide range of services to assist both the modern burgeoning business to grow and thrive and the more established traditional businesses to compete in an increasingly technical on-line environment. We consider that no busniess is too big or too small for our personal, individual approach.
We also support and assist personal tax payers to ensure they remain compliant with their HM Revenue & Customs requirements and deadlines, together with planning to mitigate future tax obligations.
As Lynn is a qualified Trust and Estate practitioner it enables us to offer predominantly solicitor based services to include estate administration, the preparation and registration of Lasting Powers of Attorney, the review of Will and Trust documents and inheritance tax planning, which ensures tax consequences are always considered.
We can meet in our main high street fronted offices in Bishops Waltham, beneath the gaze of of our resident historical effigy, our 12th century stone carving of Henry de Bloir who sits proudly above our historical fireplace. We are also happy to travel to your home or business premises.
The capable, local and friendly face of the accounting and tax world.
Please call Lynette Behegan (Taxation) or Steven Lynes (Accounts) to arrange a free initial consultation on 01489 890600
Lynette Behegan T.E.P., M.A.A.T., A.T.T. Steven Lynes M.A.A.T
Behegan Lynes Ltd T/A Behegan Lynes - Company Registered in England No. 4687505